Music Together Online
Online Music Classes for the Whole Family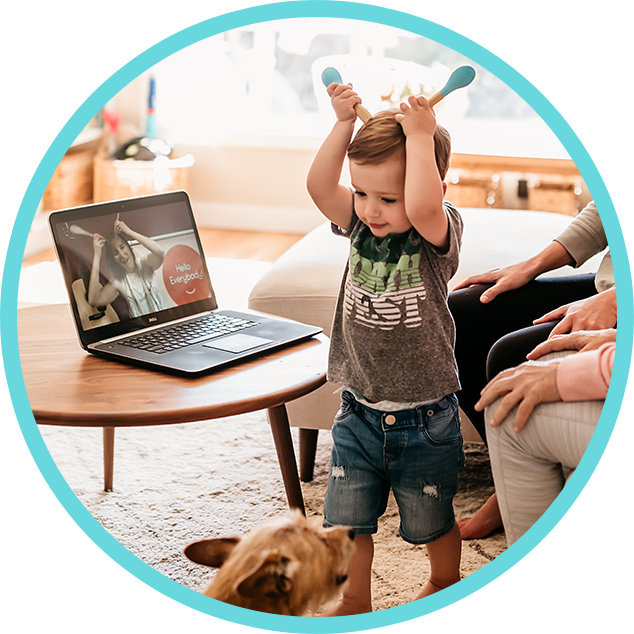 With Music Together® Online, you'll have access to the same high-quality music and movement curriculum loved by millions of families and teachers around the world—from home!
Like all our classes, Music Together Online is designed to teach the way young children learn: through play. During each online music class, Music Together teachers from your local center will lead music activities for the whole family to sing, play, and jam along to and show you how to make everyday items like dish towels, pots, and stuffies into musical props. Even though your teacher is on the screen, each class has been designed as an active music-making experience for little ones and their grownups.
All classes will use the award-winning songs from one of our 12 song collections. When you enroll, you will receive a code to access your music and digital songbook through our award-winning Hello Everybody app. At many centers, you'll also receive an invitation to an online community exclusively for enrolled parents, with bonus at-home activities and inspiration to keep the music-making going throughout the week.
Classes are appropriate for children under 5, but the entire family is welcome (and encouraged!) to participate in the musical fun. Hear what parents have to say about Music Together Online, and read more about Music Together Online in this interview with our CEO, Susan Darrow.
Find an MT Online Class in Your Neighborhood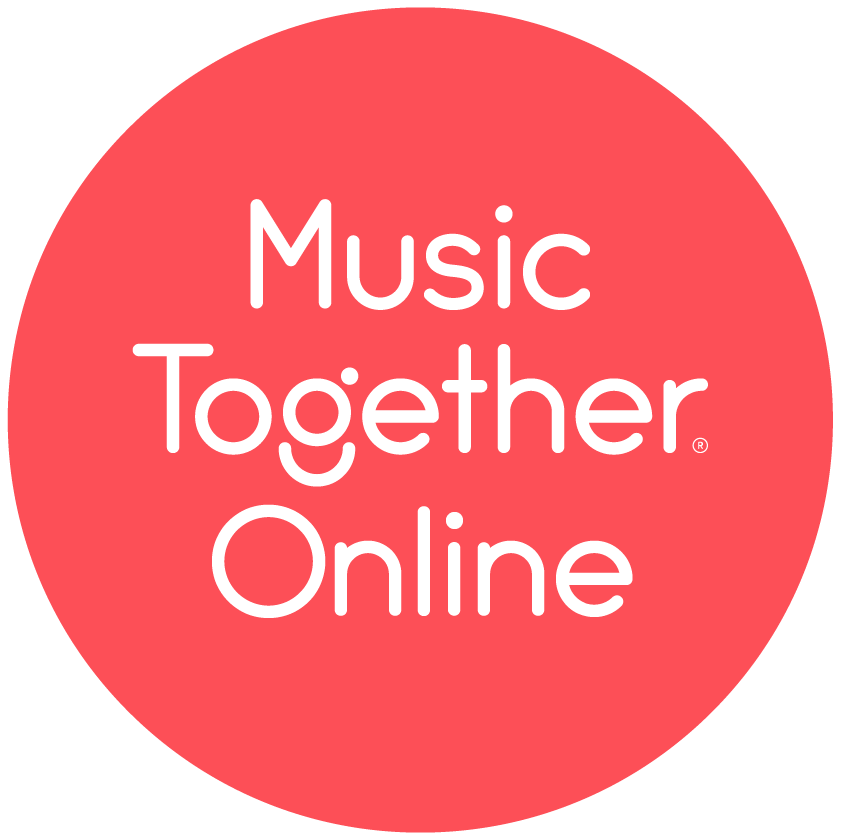 Join the fun with your family! Go to our Class Locator to find a location near you and ask about joining an online music class. No local online classes? We can help! Feel free to email info@musictogether.com, and we'll send you a list of options in your time zone
Find a MT Online Class
Listen to Our Award-winning Music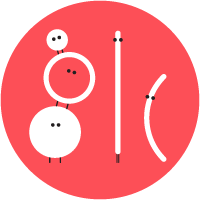 All Music Together classes use our award-winning music, loved by children and grownups alike. (Some of our parents have even been caught singing along when their children aren't around!) Listen to samples of a few favorites, plus download our Music Together app to hear twelve free, full-length songs.
Listen Now
The Benefits of Music for Kids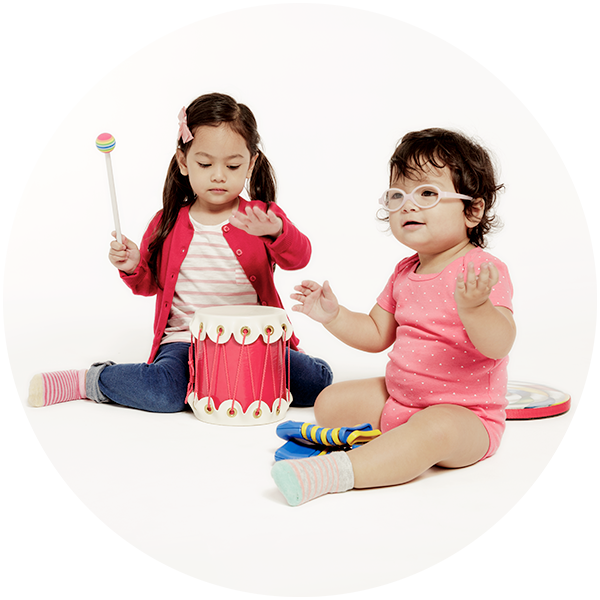 Testimonials
Hear what parents have to say about Music Together Online:
"Everything you are doing to bring music into our homes (especially during this crazy time) is much appreciated! We have pulled out every drum, maraca, and wooden spoon to make music. We have attempted rounds. The best part, I have realized, is that even though he runs around the room, plays with the diaper genie and bangs the radiator, my son is absorbing every song. We are huge fans of Music Together and could not be happier that the classes will be offered online. THANK YOU!"
-Music Together Parent, NJ
"I cannot thank you enough for pulling together such an impressive and inspiring online curriculum. We've been skeptical of distance-learning activities for our daughter P., as she's 2.5 years old and doesn't really grasp the concept yet, and she has not enjoyed some of the other online classes for her age group. However, last Sunday was our first Music Together class (via Zoom), and we loved it! Thank you again for what your community has done for our families during this unpredictable and unprecedented time."
-Music Together Parent, CA
"Hi! This is amazing, thank you. My husband and I are both health care providers. We are working 7 days a week, so we are grateful for the regular routine option!"
-Music Together Parent, CA
"After attending the class with my daughter, I realized that I was just so glad to have someone else running the show for a little while, and really got into singing and playing together. Thank you! We were all uplifted!"
-Music Together Parent, CA