Music Together® Generations Classes
Mixed-age class with Grandfriends
If you've ever wished for an extra set or two of grandparents, then we have a class for you! The Generations music class is a Mixed-Age Music Together class with the sweetest twist: the addition of senior participants. Kids and their grownups visit their "Musical Grandfriends" at a local retirement home or senior center and spend time making music as a large extended family.


These intergenerational music classes for seniors and children are popular retirement home activities because the fun songs and children's liveliness and laughter help to brighten up everybody's day. Making music together connects people in ways that few other activities can, and this type of class bridges the generations by helping seniors, staff, parents, and kids form new and satisfying relationships. Read what program partners and parents have to say about Music Together's Generations Classes.
Benefits of the Generations Class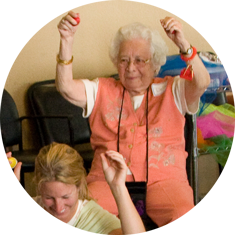 Find a Generations Class in Your Neighborhood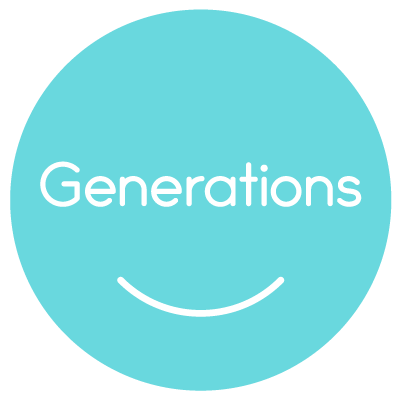 Join the fun with your child! Go to our Class Locator to find a family class location near you, then ask about Generations classes.
Find a Generations Class
Listen to Our Award-winning Music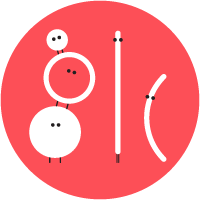 All Music Together classes use our award-winning music, loved by children and grownups alike. (Some of our parents have even been caught singing along when their children aren't around!) Listen to samples of a few favorites, plus download our Music Together app to hear twelve free, full-length songs.
Listen Now
Testimonials
Hear what people have to say about Generations Classes:
Program Partners Say:
"On Monday morning the residents start asking, 'What time are the little ones coming?' It means so much for us to have members of the greater community come visit and bring joy and laughter to the enthralled senior citizens. Our residents have given so much to their communities, and to see it come back full circle is incredible. Although many are dealing with the difficulties of aging, during class they become as carefree as the children."
—Jacqueline Johnston, Engage Life Director at West 86th (An Atria Residence), New York, NY
Music Together Parents Say:
"My children love music. We used to attend a traditional Music Together class and then decided to change to a Generations class. My kids especially loved the dancing segment where they had a chance to greet the residents directly. Young children bring such a spark of sunshine even on the gloomiest of days to those who may not have young ones in their lives on a regular basis."
—Angie, parent in Generations class