Babies Music Class: A Lifetime of Music Begins Here®
Newborns through 8 months
You might be wondering what your newborn could possibly take away from a music class and how old they have to be before they can benefit. At Music Together®, we know it's never too early to get babies started in class! Your little one is a natural-born music-maker, ready to start learning music at birth. Classes are held both in person and online (no travel—and no screen time for your baby!) at many locations.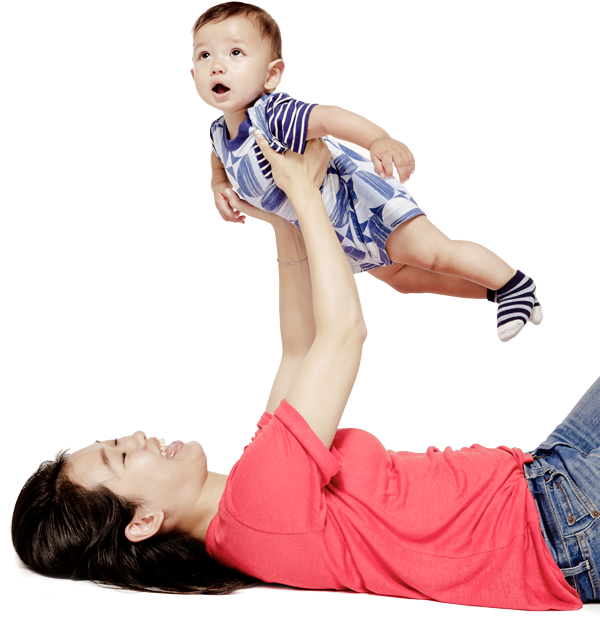 As in everything, you are your baby's first and best teacher. But don't get nervous! When you sing in the car and dance in the living room, you're showing your baby how to make music and that making music is important to your family. That's all your baby needs from you—musically, at least! (Food, clothing, and shelter are useful, too.)
In the Music Together Babies class, for infants from birth through 8 months, you'll learn a lot of fun musical activities for babies. You'll also learn to recognize which of your baby's behaviors are musical so that you can support their development at the time when your baby's brain is at its most receptive.
The Babies class has other benefits, too! Singing and dancing with your baby is a beautiful way for the two of you to bond. And making music with other parents of newborns is a great way to make new friends in your community who are as sleep deprived as you! Hear what parents have to say about Music Together's Babies Class.
Testimonials
Hear what parents have to say about Babies Classes:
"I highly recommend the Babies Class, specifically, because it's carved out, magical time with your baby. Whether you're a first-time parent or this is your third kid (as it is mine), this is dedicated bonding time where your baby can react and interact with you and the music. This class also gives one a sense of community, and the feeling that as a mom, you are not alone! You have support and an outlet here with your baby to share inspiring moments that power you through the rest of your week, and give you tips on things to do by yourself."
–Parent, New York City
"Kotomi began to attend [Music Together] at the ripe old age of three weeks. Today she's a two-year-old with…a musical repertoire to rival a kindergartener…Her new thing is to completely invent new songs, new melodies, and sing about little brother Kiyoshi…Thanks for giving our very musical family the environment to have so much fun and to laugh so much."
—Grace T., Hayward, CA
"My daughter was a colicky baby who was difficult to soothe. Although she was held, rocked, crooned, and sung to constantly, nothing seemed to help . . . until the 'Hello Song' entered our lives. The 'Hello Song' could immediately stop crying spells, even if just for a short time, and other songs from the Tambourine collection had a similar effect! We were immediately hooked!"
—Nicole Y., Long Island, NY