All Children Are Welcome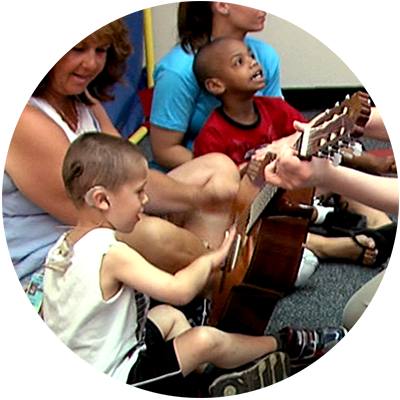 At Music Together®, we know that all children are musical, including children with special needs. Everyone is welcome to participate in our mixed-age classes, including children with cognitive, physical, or neurological needs or impairments. In fact, your child will most likely thrive in class, because our "accept and include" philosophy means that we respect different ages, stages, and learning styles. And if any adaptations for your child are necessary, we have a board-certified music therapist on staff to help teachers modify the activities for children with special needs.
The benefits of music for children with special needs are well known. While our Mixed-Age class is not a therapeutic intervention, we do partner with clinicians worldwide to offer Music Together as part of therapy. For more information about this program, see Music Together Within Therapy®.
Read what parents have to say.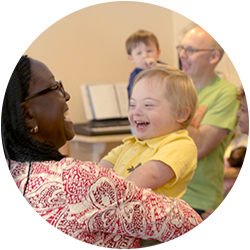 Children with special needs are welcome to participate in our Mixed-Age classes. Mixed-age classes provide a fun, informal, no-pressure setting designed to make all families feel comfortable.
Learn More
Music Together Within Therapy®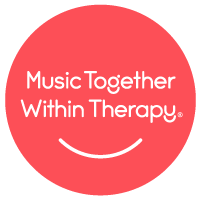 The Music Together Within Therapy program enables board-certified music therapists, speech therapists, and counselors to offer individual and small-group clinical services using the Music Together recordings, songbooks, and other materials designed expressly for clinical use.
Learn More
Listen to Our Award-winning Music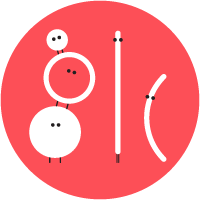 All Music Together classes use our award-winning music, loved by children and grownups alike. (Some of our parents have even been caught singing along when their children aren't around!) Listen to samples of a few favorites, plus download our Music Together app to hear twelve free, full-length songs.
Listen Now
Testimonials
Music Together changes the lives of children with special needs every day.
Hear what their family members have to say:
"I get to do the Music Together songs with my son after school when he gets home, or on a day off, or on a Sunday when we have some free time. He gets to hear the music over and over again. We're in the car, we put the CD in, he gets to hear the music, and he laughs remembering the fun session he had Saturday morning—so that by the next week, it's not new all over again."
—Edwina G, mother of Michael, a child with traumatic brain injury and cerebral palsy
"Music therapists should be involved with Music Together because both groups of folks are working toward best practices for working with children and families. What brings me to Music Together is the published research. Research is the foundation of the whole curriculum. Music Together and music therapy are a perfect match."
—Andrew Knight, MA, MT-BC, Grand Forks ND