Our Partners
To help us make the world more musical, Music Together has developed several partnerships. Our partners share our desire to spread the word about the power of music to as many families as possible.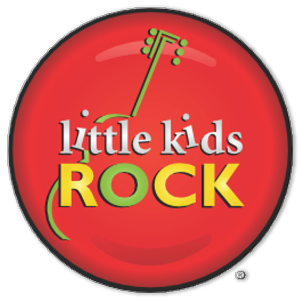 Charitable Partner Little Kids Rock
We're proud to support the nonprofit organization Little Kids Rock and the mission to change lives through music. Since 2002, Little Kids Rock has brought fun, engaging, Modern Band music classes and brand new instruments to more than 650,000 children in underserved communities across the US—at no cost to the students, teachers, or school districts.
Like Music Together, Little Kids Rock believes that music is in everyone, and that we should all have the opportunity to learn how to express ourselves musically. In May 2017, Music Together CEO Susan Darrow joined members of the Little Kids Rock team to deliver instruments to students at Franklin Learning Center in Philadelphia, PA. See more on the Music Together blog.
We hope you'll consider joining us in making a donation, so Little Kids Rock can bring the life-changing power of music-making to even more students. Visit our donation page to see the impact of your donation. Any amount is welcome and will be put to good use!
Content Partner Bundoo
We're excited to announce our partnership with the parenting website Bundoo.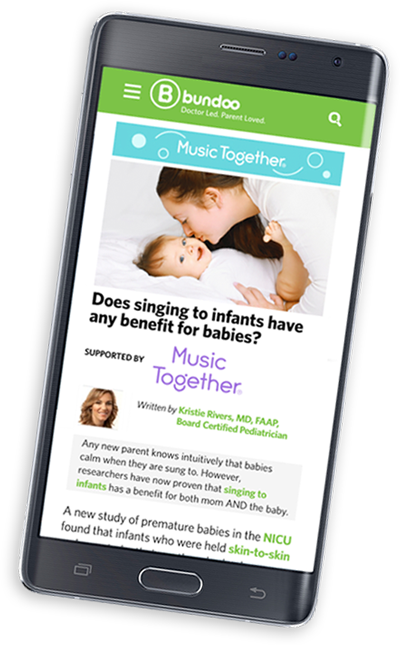 All of Bundoo's articles are evidence-based and professionally written and reviewed by a doctor or qualified parenting professional—making them a great partner for us. Together, we have created a comprehensive resource center on the many advantages of enjoying music with your baby or toddler.
Visit our sponsored topic center, Music Classes for Babies and Toddlers. Check back frequently as we add new content on an ongoing basis.
Educational Partners NAEYC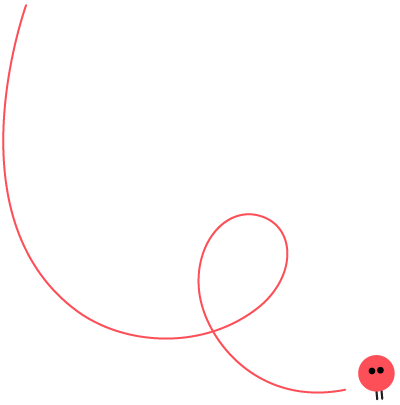 Music Together has long been a supporter of the National Association for the Education of Young Children (NAEYC). Since 2012, we have been proud Bronze Sponsors of the NAEYC Annual Conference and Expo, the year's largest gathering of early childhood professionals in the world. In 2017, we also began sponsoring Music Monday during the annual Week of the Young Child.
Each year, we are honored to present sessions on the role of music in early childhood at the Annual Conference. Read sample session descriptions. If you have questions, please contact the Music Together In-School Services Department at in-school@musictogether.com.