Meet the "Family"
You've heard Mommy, Daddy, Grandma Yvette, and Uncle Gerry—now see the faces that go with the voices of Music Together! Scroll down to learn more about the Music Together® adult singers.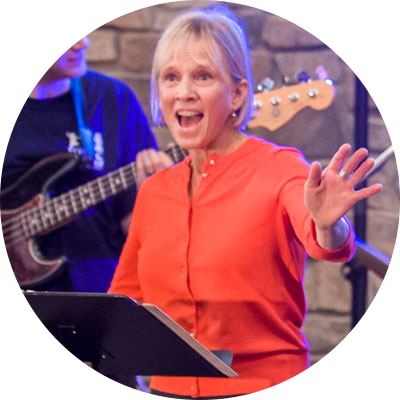 Lynn, who made her Broadway debut in the Tony-nominated musical, Quilters, performed as an actor and singer on- and off-Broadway for over three decades. She also enjoyed a highly successful career as a performer in TV commercials and industrial films. Lynn met the legendary singer and composer John Wallowitch in 1977, and she has created and performed award-winning cabaret shows based on the Wallowitch repertoire for over twenty-five years. In 1991, when her own children were very young, Lynn introduced Music Together to New York City, where it has thrived ever since. She tried her hand at songwriting for Music Together twice, and both songs ("Ladybug" and "Merry-Go-Round") quickly became family favorites. Lynn received her MFA in Playwriting from Goddard College in 2006 and is currently living in Los Angeles where she is happily working as an actor/singer and playwright.
Visit Lynn's website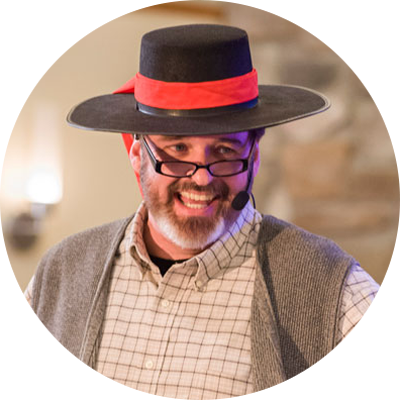 For 34 years, Gerry was a teacher of Spanish to children from fourth through eighth grades in Orland Park, IL, where his classes often rang with children singing, clapping hands, snapping fingers, and stomping feet. Gerry was also a member of the world-renowned Chicago Symphony Chorus for seven years, performing at Chicago's Orchestra Hall, New York's Carnegie Hall, and Berlin's Concerthalle. Now, Gerry and his wife Denise are happily singing far and wide at conferences, seminars, and other participatory events that create connection through the power of shared song and dance. An avid aficionado and performer of traditional Irish songs, Gerry has been singing in Irish gathering places since 1975, and he and Denise lead summer tours to Ireland. Gerry loves and sings world music, black gospel, folk, soft rock, Spanish songs, and self-expression through improvisation, and he and Denise have produced two CDs: Harvest of Life and Heart's Desire.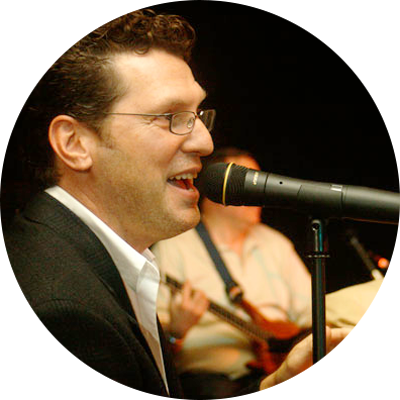 John was born in Princeton, NJ, where he was given a guitar for his eighth birthday. With no prior formal music training, John earned his BA in Music at Rutgers University while working as a piano tuner. Over the years John has shared stages and recorded with many notable artists, including Jonatha Brooke, Patty Griffin, Shawn Mullins, Vonda Shepard, Edwin McCain, Joe Ely, and Lari White. In addition to his own performing career, John has produced hundreds of projects, including many commercial spots. Currently, John works as a producer/engineer at Coupe Studios in Boulder, CO, and still writes songs, makes CDs, and performs live. A percentage of sales of his most recent CD titled Unpredictable will be donated to the Kids' Food Basket Program in Grand Rapids, MI.
Visit John's website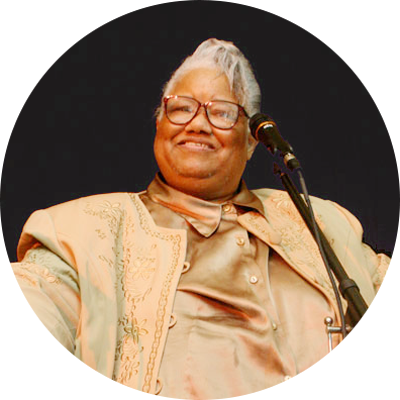 Yvette is a highly sought-after jazz vocalist and song stylist. As mother of tap-dance sensation Savion Glover, Yvette has been a guest vocalist in many of his shows—and those of other tap legends—as well as Mistress of Ceremonies at major American tap festivals. Like many, she began her music career in the church, where she sang gospel under the tutelage of her mother, who was a minister of music. She has given a command performance for King Hassan in Morocco and has made appearances with her trio throughout the United States, Germany, and Brazil. In 2008, at the celebration of our 20th anniversary at the Music Together Annual Conference, she brought the house down with her performance of "It's a Wonderful World," which we share with you here.
Watch Yvette wow us!
Meet the child singers