Positive Outcomes for Children, Families, and Communities
Music Together outreach programs have had a positive impact across the country. Here are just a few examples.
Bridging the Achievement Gap: Total Learning Initiative, Bridgeport, Connecticut, & Music for the Very Young, Trenton, New Jersey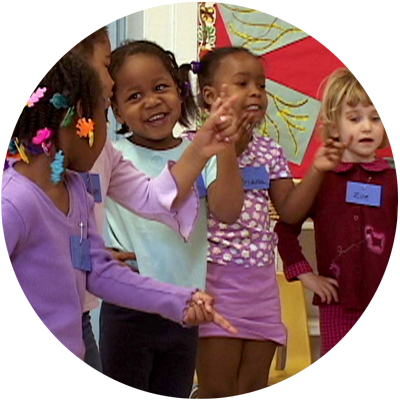 Music Together preschool classes were used to help bridge the learning gap for low-income children in Bridgeport and Trenton preschools. In each of these two large-scale, federal- and state-funded studies, music was shown to be a powerful learning tool and supported the children's school-readiness skills. Click here to read more about the benefits of our musical outreach programs.
Enhancing Family Engagement, Parent-Child Interactions, and Child Development: Goshen Music Together, Indiana
Since Music Together supports parent-child engagement from birth and helps foster the positive parent-child interactions essential to a baby's healthy development, the Goshen College Music Center has been offering free Music Together classes to every baby born in Elkhart County since April 2013. Goshen College Music Center has also offered Music Together in Head Start programs and with teen parents and their children.
Watch the video below to learn more about Music Together in Goshen, Indiana!
Helping Prevent Neglect and Abuse: Self Help, Inc.'s Coordinated Family and Community Engagement Program (CFCE), Massachusetts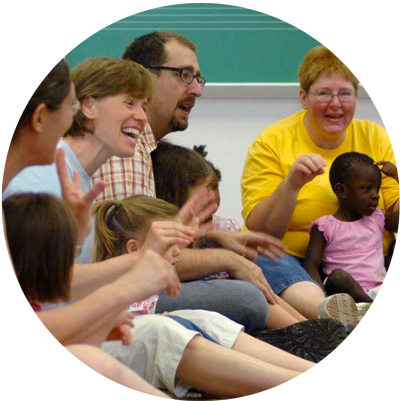 This state program helps families challenged by neglect, abuse, and out-of-home placement, providing the support and tools they need to become safe, healthy, and stable. Music Together activities help families interact and bond in a happy, relaxed atmosphere and show parents how to support their child's musical growth and overall development.
Fun Learning for Families with Special Needs: Kinderfrogs, Texas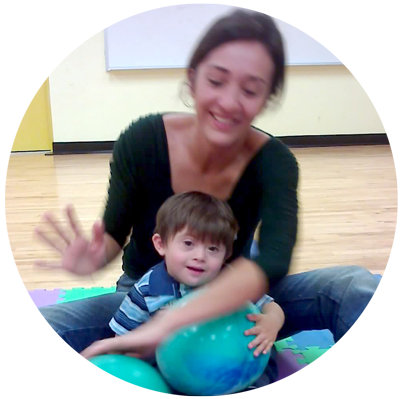 The Kinderfrogs School at Texas Christian University is an early-intervention program for children with developmental delays 18 months–6 years old. Music Together was used in the core curriculum, and parents participated weekly. The Music Together classes provided a break from therapy, offering families a chance to relax, have some fun, and increase parent-child bonding—while enabling the children to learn at the same time.
Promoting Healthy Physical Activity: Sandoval County Community Health, New Mexico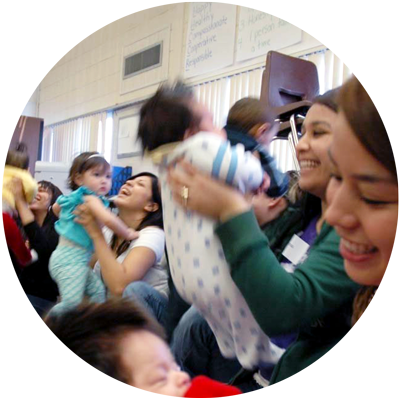 Families participating in WIC (The Special Supplemental Nutrition Program for Women, Infants, and Children) jumped, wiggled, hopped, and bopped to the beat in weekly Music Together classes. Sending the recordings and songbooks home gave families lots of opportunities for physical activity—and for the children's music and overall growth and development.