Music Together Song Selection Process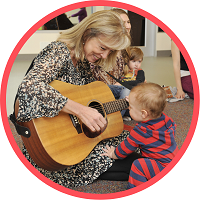 The music that we teach young children matters. Children develop deep, sometimes lifelong attachments to the songs they learn early in their lives. Thus, the responsibility of including or omitting songs in our curriculum is something that Music Together takes seriously.
Rethinking Tradition in Children's Music
by Music Together CEO, Susan Darrow, with Anne Sailer


Printer-friendly version (PDF)
Making Song Choices
Music Together is first and foremost a music education program, and this drives all of our decisions in song selection. Songs are chosen for the Music Together curriculum based primarily on two factors: (1) the song's educational value for the young child's musical growth, and (2) the song's effectiveness for family music-making. We are also committed to producing ethical and respectful representations of songs. As such, we:
Include songs in our curriculum that represent a diverse range of music traditions, styles, cultures, and genres;
Offer songs with a variety of tonalities and meters, providing children with a rich foundation for future music-learning;
Fully research each song's history and origins and provide accurate citations, using the best information available at the time of publication;
Work in collaboration with people of the culture whose song is being produced, whenever possible; and
Evaluate (and regularly re-evaluate) song material to ensure it meets our stated standards.
Music Together Song Advisory Board
All decisions regarding song choice are informed by recommendations, guidance, and counsel from the Music Together Song Advisory Board, a rotating panel of experts in ethnomusicology, music history, music education, and culture. Board members have knowledge and/or experience with music and culture from specific regions of the world, including ever-changing social, racial, and political considerations. Each member's role is to provide information and guidance to Music Together Worldwide on appropriateness of songs for families in a diverse, global community, including information on:
song origin and history, including historical usage
cultural appropriation
culture-specific ethical standards
respectful representation
authenticity in recordings, lyric and language usage, instrumentation, vocals, etc.
Current Board Members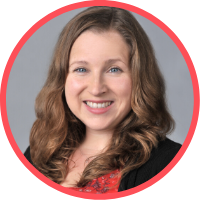 Sarah Bartolome, Ph.D.
Associate Professor of Music Education, Northwestern University, Bienen School of Music
Dr. Bartolome's research interests include children's musical culture, ethnomusicology, choral culture from a global perspective, and gender diversity in music education. She has published articles in such journals as the Journal of Research in Music Education and Research Studies in Music Education, and she is the author of World Music Pedagogy Volume V: Choral Music Education. Dr. Bartolome holds a B.M. in voice performance and music education from Ithaca College, an M.M. in music education from Northwestern University, and a Ph.D. in music education from the University of Washington.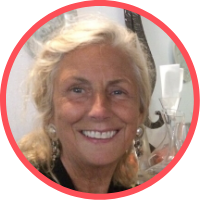 Patricia Shehan Campbell, Ph.D.
Chair, Music Education; Professor, Music Education, Ethnomusicology, University of Washington
Dr. Campbell's interests include music in early and middle childhood, world music pedagogy, and the use of movement as a pedagogical tool. She has delivered lectures and clinics across North America and in Europe, Asia, Latin America, Australia, and South Africa. She is widely published on issues of cross-cultural music learning and children's musical cultures, including Music, Education and Diversity: Bridging Cultures and Communities and World Music Pedagogy VI: School-Community Intersections. Campbell is a certified teacher of Dalcroze Eurhythmics and an affiliate of Smithsonian Folkways Recordings, the Association for Cultural Equity, and Ethnomusicology: Global Sound Recordings.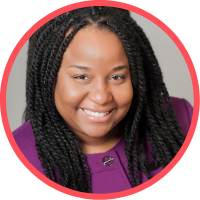 Maya Cunningham, M.A.
Director, Ethnomusicology in Action
Ms. Cunningham's research focuses on culturally responsive education for African American students, African American identity, and intersections between African/African American identities and traditional African and African American musics. In 2017, she launched Ethnomusicology in Action, a nonprofit organization with the purpose of empowering African American children through cultural programs. Ms. Cunningham is completing a Ph.D. in African American studies with a concentration in ethnomusicology at the W.E.B. Du Bois Department of Afro-American Studies at the University of Massachusetts, and holds an M.A. in ethnomusicology from the University of Maryland, an M.A. in jazz performance from Aaron Copland School of Music at Queens College, and a B.M. in jazz studies from Howard University.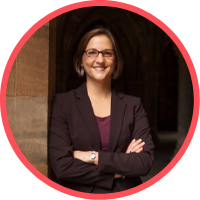 Katya Ermolaeva, Ph.D.
Musicologist
Dr. Ermolaeva is a musicologist, music editor, and music educator specializing in Russian and Soviet music and American children's music. She has presented her research in Russia, the U.K., and the U.S. at national and international conferences, including the American Musicological Society, the Society for Ethnomusicology, the Association for Slavic, Eastern European and Eurasian Studies, Music and the Moving Image, and the Royal Music Association. She received her Ph.D. in Music from the Royal Conservatoire of Scotland (University of St. Andrews).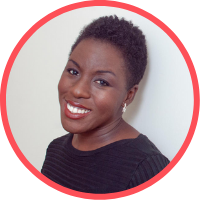 Fredara M. Hadley, Ph.D.
Ethnomusicology Professor, The Juilliard School
Dr. Hadley's core research considers how people of African descent use music genres to construct and maintain community. Her newest project focuses on Shirley Graham DuBois, one of the earliest Black women musicologists and opera composers. Dr. Hadley has been published in the Journal of Popular Music Studies, ICTM Yearbook, Billboard Magazine, and other outlets. She has presented at meetings for the Society for Ethnomusicology, Society for American Music, International Council for Traditional Music - Study Groups on African Music, and the Association for the Study of African American Life and History. Dr. Hadley earned an undergraduate degree from Florida A&M University; a M.A. in African American Studies from Clark-Atlanta University; and a Ph.D. in ethnomusicology from Indiana University.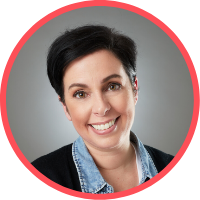 Karen Howard, Ph.D.
Associate Professor of Music, the University of St. Thomas
Dr. Howard is Associate Professor of music at the University of St. Thomas. She is a national and international clinician specializing in global music traditions, ethnomusicology, creative and folk dance traditions, early childhood music education, anti-racist pedagogy, and diversification of repertoire and pedagogy. Dr. Howard earned a B.M.E. and M.M.Ed. degrees from The Hartt School of the University of Hartford and a Ph.D. in music from the University of Washington. She has published several research articles, and has authored books on matters of diversity in music including: World Music Pedagogy: Secondary School Innovations, First Steps in Global Music, and Purposeful Pathways to Global Music: Songs from Nigeria, Senegal, Liberia, and Ghana.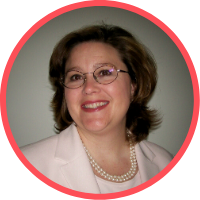 Susan W. Mills, Ph.D.
Director of Music Education, Hayes School of Music at Appalachian State University
Dr. Mills' career is focused on the development of music education that is relevant, balanced, and inclusive of both the classical and folk music traditions. Articles and chapters authored by Dr. Mills have appeared in The International Journal of Community Music, General Music Today, The Mountain Lake Reader, The International Journal of Education and the Arts, The International Journal of Music Education, and The Orff Echo, among others. She continues in her quest for quality folk music by obtaining experience for herself and her students with several master musicians from world cultures including Azerbaijan, The British Isles, Canada, Cuba, Haiti, Hungary, Ghana, New Zealand, Puerto Rico, South Africa, Southern Appalachia, and the U.S. Gulf Coast. Dr. Mills earned both her Ph.D. in Curriculum and Instruction and the M.A. in Music Education degrees from the University of Central Florida.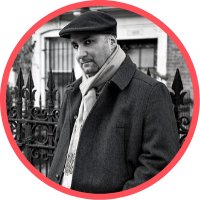 Joseph Schloss, Ph.D.
Writer and Lecturer
Joseph Schloss is an interdisciplinary scholar who studies the way people use music and dance to develop new perspectives on social, cultural and political issues. A past recipient of the Society for Ethnomusicology's Charles Seeger Prize, he is the author of Foundation: B-Boys, B-Girls and Hip-Hop Culture in New York (Oxford University Press: 2009), and Making Beats: The Art of Sample-Based Hip-Hop (Wesleyan University Press: 2004/2014), which won the International Association for the Study of Popular Music Book Prize in 2005. He teaches at the City University of New York and Princeton University.