Music and Community Outreach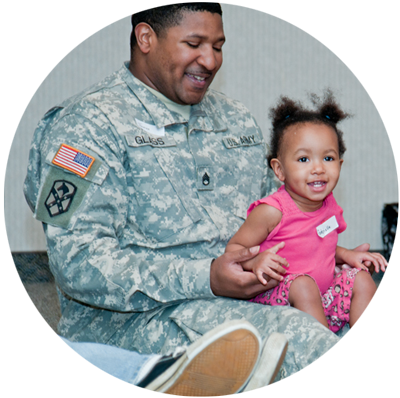 We want every family to experience the magic of making music together! That's why we support organizations and Music Together® licensees who bring our classes to families who might not otherwise be able to participate because of economic issues or other challenges.
Many of our licensees partner with local nonprofits in order to reach underserved populations. Our community outreach team includes an outreach mentor and a board-certified music therapist, who give licensees the support they need to succeed.
Our curriculum is designed to support the goals of a variety of programs serving families experiencing situational, chronic or systemic risk. Examples of populations who have benefitted from Music Together include:
Children in early intervention programs
Foster families
Families experiencing homelessness
Children with an incarcerated parent
Military families
Teen parents and their babies
Families at-risk for neglect or abuse
Victims of domestic violence
Children with special needs
Families in WIC (The Special Supplemental Nutrition Program for Women, Infants, and Children)
Migrant workers and their families
Families in Head Start/Early Head Start programs