Head Start and Early Head Start Programs
For over two decades, Music Together® has been implemented in Head Start and Early Head Start classrooms throughout the country with ease and success. Music Together's deep knowledge of child development, emphasis on parental involvement, and program adaptability have led to many long-term relationships with Head Start and Early Head Start program partners.
Research, alignments, and crosswalks
Music Together is rooted in developmentally appropriate practice and research in early childhood and music development and the efficacy of the program continues to be tested and reaffirmed in numerous studies by independent researchers. Read more about the research on Music Together over the years.
A study conducted in Head Start classrooms in Bridgeport, CT, demonstrated the value of the Music Together program to improving children's outcomes. Children whose classrooms utilized the Music Together curriculum showed higher gains in language, cognitive, physical, social, and emotional development when compared to a control group.
Music Together aligns with the Head Start Early Learning Outcomes Framework for both infants/toddlers and preschoolers, as well as with the Head Start Program Performance Standards. Music Together is also the only music offering that has a mutually agreed upon Crosswalk Alignment to The Classroom Assessment Scoring System (CLASS) developed by Teachstone.
The importance of family involvement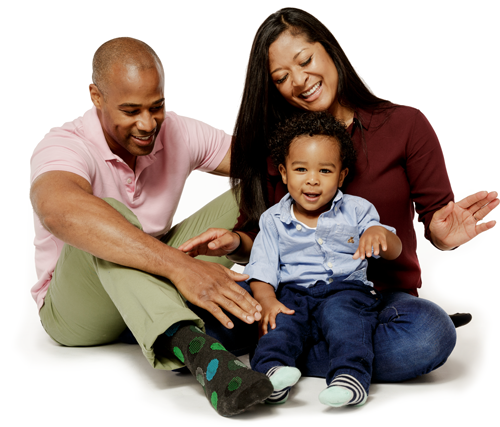 Family involvement is the hallmark of every Music Together offering. Whether a program partner chooses our comprehensive and fully integrated music curriculum or our music enrichment resources, each participating child receives a song collection CD and digital tracks they can steam or download on our free Music Together app, as well as an accompanying songbook to bring home and share with their parents, siblings, grandparents, and other family members. These give parents an enjoyable way to create strong, positive bonds with their children through music-making. Parents also receive home communications created especially for them, which help increase their knowledge of their children's developmental needs and how they can use music to support those needs.
With these home materials, online educational content and activity ideas, and opportunities for family involvement in music-based school activities, families are equipped with tools to enhance and extend learning in the following ways:
Families gain tools to support their child's learning and development in fun and developmentally appropriate ways. These tools provide for anywhere, anytime learning.
Families know what their child is doing at school and the learning that takes place in the classroom can be extended into the home.
The home learning environment is enhanced with educational materials and activities.
Music becomes a point of conversation between classroom teachers and parents and caregivers.
The home-school connection is strengthened.
Families gain new tools for effective parenting (e.g., supporting transitions and routines, behavior management, supporting their child's focus).
The music activities encourage experiences that support sensitive-responsive adult-child interactions and bonding.
Music is a way for families to have fun together.
Staff development
Music Together can be an integral element of professional development efforts. Music Together specialists may hold in-service trainings or a mentor from Music Together headquarters can provide workshops to staff.
If you'd like to learn more about how Music Together can enhance your Head Start program, please contact us. We would love to speak with you!