Meet Some Music Together® Teachers
Since Music Together began in 1987, thousands of parents, educators, performers, and music lovers have become Music Together teachers! Check out testimonials from two of our teachers below. Kate loves teaching Music Together family classes, and Alexandra enjoys teaching Music Together in school settings.
An Interview with a Music Together Teacher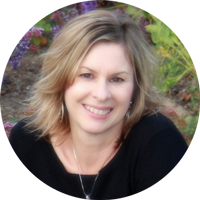 No matter where she is, Kate Battenfeld loves making music. But she is her happiest when she's jumping and wiggling with a roomful of babies, toddlers, and their parents in a Music Together class. Kate is a Certification Level II teacher at Joyful Jumping Music Together in Carlsbad, California, and has been teaching since 1999. She currently teaches mixed-age classes, as well as intergenerational classes. We recently caught up with Kate and asked her a few questions about her life as a Music Together teacher.
Read More
An Interview with an In-school Teacher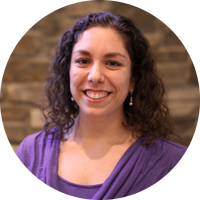 Alexandra Farkas is a classically trained vocalist who has performed in Carnegie Hall and a Master's-level NJ certified K-12 general music teacher. But her favorite job is being silly with the preschoolers she now teaches as a Music Together In School specialist at two schools in central New Jersey. We recently chatted with Alexandra about a few of her favorite moments teaching Music Together.
Read More