Our Teacher Trainers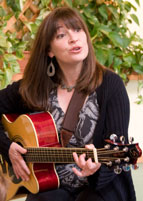 B.A. Dance, UCLA, M.A. Counseling Psychology, JFK University, Music Together Certification Level II. Devi has an extensive background in vocal performance, dance, and acting, performing in numerous local theatre productions during her youth and starring on a locally produced television show in the Bay Area in California for four years. She began her adult professional career in the healing arts as a bodyworker, birth educator, doula, and certified infant massage instructor. Devi has been a Music Together teacher and center director in Santa Fe, NM, since 2003 and has been the Outreach and Intergenerational Coordinator for Music Together LLC since 2010.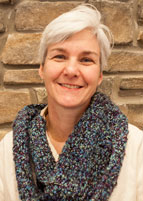 A veteran Music Together teacher, Linda has a B.A. in Fitness and several related certifications, and spent 15 years working for the YMCA. She has also attained Music Together Certification Level II. Linda played in bands, orchestras, and jazz groups throughout her high school and college years and discovered the joy of singing when she began participating in vocal ensembles and singing at church. Most recently she has been seen playing the bass guitar in a jazz brass band in the Twin Cities.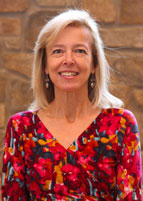 CEO, Music Together LLC. B.A., Theatre Arts, Pennsylvania State University. Master's work in Parent/Child Development, Bank Street College, NYC. Music Together Certification Level II. Susan began her professional career working in regional and children's theater. In Montclair, NJ, she worked for Parents Place, an innovative parent resource center where she served on the faculty as a parent educator, curriculum developer, and classroom teacher. Susan opened her own center in Montclair, NJ in 1998, and has been teaching Music Together since 1993.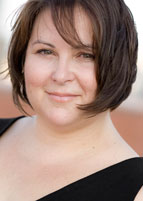 Director of Educational Services, Music Together LLC. B.A. Music Theater and Voice Performance, New York University. M.F.A. Acting, Actor's Studio School of Drama at New School University. Orff Certification Level I. Music Together Certification Level II. An accomplished actress and singer, Deanna's off-Broadway and regional credits include both plays and musicals. Deanna trained in 1992 and brought Music Together to the Upper West Side in Manhattan in early 1993. She has been teaching for over 20 years and has taught mixed-age, infant, preschool, and Big Kids classes. In 2009, she co-founded the emerging non-profit organization ArtStrides with three other Music Together colleagues.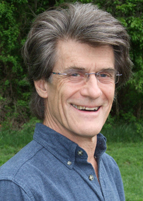 Founder/Artistic Director of Music Together LLC and coauthor of Music Together. Ken conceived and led the development of the innovative Music Together program for the Center for Music and Young Children, which he founded in 1985. He has composed numerous scores for off-Broadway and regional theatre productions and is a popular presenter of early childhood and music education conferences. He has created music programs and conducted teacher training for numerous early childhood centers nationwide. A graduate of Swarthmore College, he studied composition and pedagogy at Manhattan School of Music and is certified in Dalcroze Eurhythmics by the Manhattan Dalcroze Institute.
LeAnne Korbel received a degree in vocal performance at Oberlin Conservatory before going to New York University to earn a Master's degree in Music Therapy. LeAnne worked for seven years as a music therapist in hospice in NYC. She has been teaching for Music Together of Montclair for over a decade. She is a Certified Level II teacher.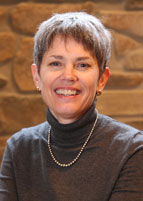 Director of Research and coauthor of Music Together. A Professor of Music Education at Rowan University, Lili is a national authority on early childhood music and is actively involved in teaching very young children as well as graduate students. Her articles appear frequently in both professional journals and popular magazines. She received her Ph.D. from Temple University where she was director of the Children's Music Development Program. Through Music Together, Lili teaches Babies, mixed-age, Big Kids, and preschool classes in Princeton, NJ.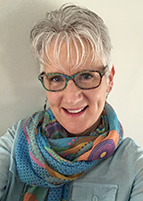 B.S., Music Education, University of Maryland, College Park. Music Together Certification Level II. Nancy taught elementary vocal/general music in the Montgomery County, Maryland, public schools for fifteen years and conducted the Elementary Honors Chorus for seven of them. Nancy has been teaching Music Together in Montgomery County since 1997. Her center, Music Together Montgomery, offers Babies, Mixed-age, Big Kids, in-school, and intergenerational classes.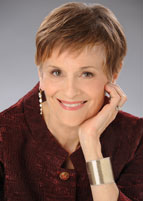 Coauthor of Music Together Preschool and former Director of Program Development at Music Together LLC. Lyn developed the music program for High/Scope Foundation and served for seven years as a teacher trainer for Head Start and Follow Through. She is the author of Children as Music Makers and a curriculum writer for the Music Together Song Collections. She was a professor of music at Iowa State University, Ames, where she taught courses in early childhood and elementary music education. Lyn is music director of VOICES, one of New Jersey's outstanding choruses.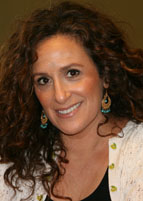 Melanie received her B.A. in English and Theater from CUNY, Queens College, and her MFA in Theater from the Goodman Theatre School, DePaul University. She has performed in New York as a dancer, singer, and actor. Melanie has been teaching Music Together since 2002 and has attained Music Together Certification I and II. She is currently the director of City Lights Music Together in Las Vegas NV.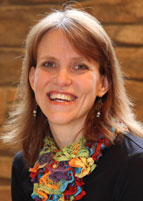 Anne has been teaching Music Together since 2004 and has attained Music Together Certification Level II. In addition, she is a Program Developer for Music Together LLC. She has a B.S. in Psychology and an M.A. in Industrial Relations from Rutgers University. Anne has been making music all her life—singing, dancing, and playing a variety of instruments. Anne also directs a Music Together center in Verona NJ.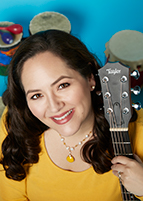 B.M. Vocal Performance, The Cleveland Institute of Music.  M.M. and D.M.A., Rice University. Music Together Certification Level II.  Ana is the director of Prelude Music Classes for Children and is co-founder of The Prelude Music Foundation, a non-profit organization which brings Music Together to underserved communities in Houston, TX.  She is passionate about music, music-making and education.  Prior to her work with children, her passion for music led her to co-found Mercury: The Orchestra Redefined, a period-instrument orchestra.  She has performed opera and early music in the US and abroad.