How to Bring Music Together® to Your School
For School Directors
If you're a school director or oversee curriculum decisions, our In-School Services Department is ready to assist you. We can help assess your needs and start you on your way!
---
For School Teachers or Individuals
If you're a school teacher or individual who wants to bring our music program to the schools in your area, after successfully completing the Music Together Teacher Training Workshop to become a registered Music Together teacher, our staff will let you know:
How to start your own music education business serving schools

The curriculum options that are available to schools and childcare centers

How to connect with schools and address their questions about the curriculum

How to articulate the benefits of our program to school administrators
---
Music for All Children: Outreach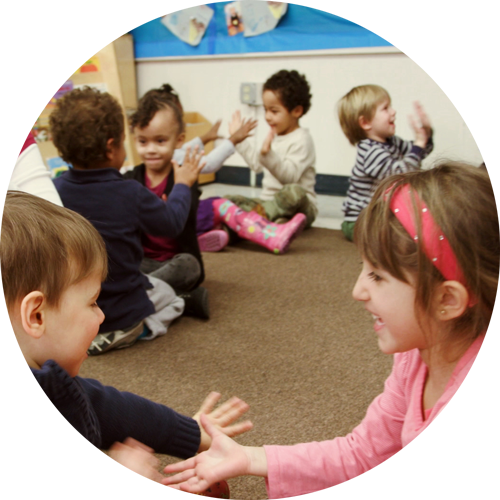 At Music Together, we want all children to experience our curriculum, including those from low-income communities who might not ordinarily have access to music education. To help bring music to as many children as possible, we offer a special rate for qualified schools serving children in need. We're proud to say that our curriculum is also supported by a wide range of funding sources.
Please contact us at in-school@musictogether.com for more information.