A Powerful Learning Tool
Music Together uses the transformative power of music to increase the quality of children's early learning.
Music Together is a pioneer in early childhood music education with program offerings in more than 3000 communities and over 40 countries. Specifically designed for publicly–funded early learning settings, our research-based music and movement curriculum, Play Along by Music Together, raises the quality of a child's early education by touching many important factors all at once:
Children's school readiness
Family engagement
Parent-child relationships
Professional development of teachers
Classroom teachers have found Play Along helped them to support their students in reaching state early learning goals, enhanced family engagement in children's learning at home and at school, and had an overall positive impact on their teaching and daily classroom life.
Whether you are looking for a music program for your school, wish to provide classroom teachers with an easy and fun way to enrich their work with children, or have a music teacher who needs additional content for the preschool years, Play Along has the flexibility to suit your needs.
The Play Along by Music Together curriculum is currently available to schools in New York, New Jersey, and Texas.
Please contact us to discuss your school or district's specific situation.
Supporting Early Learning Standards
Play Along by Music Together is aligned with standards set by the National Association for the Education of Young Children and early learning standards set by individual states.
Play Along by Music Together Supports New Jersey State Preschool Teaching and Learning Standards (coming soon)
Your Family Engagement Partner
Play Along is a powerful tool in helping schools achieve and maintain high levels of family involvement. The program is specifically designed to involve parents and create a strong home-school connection. Using various time-tested strategies, Play Along can help you support positive family practices, equip families with tools to enhance and extend learning, and realize many other aspects of family engagement.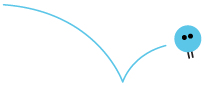 Read more about the Play Along curriculum and how the program has been easily implemented at public schools across the country to improve the quality of children's learning.