Special Applications of Music Together
If you're drawn to reaching out and sharing music with families in challenging circumstances or across generations, one of Music Together's Special Applications may be just the right fit for you. We support licensees and program partners to come together to serve children and families at-risk or to create Intergenerational music experiences. 
Music Together Generations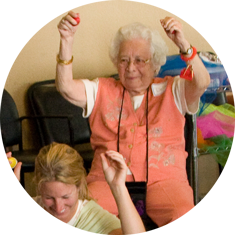 In nursing homes, assisted living facilities, and senior residences across the country, people of all ages come together to sing, dance, shake shakers, and swing scarves during weekly Music Together Generations classes.
Read More
Music Together Reaches Out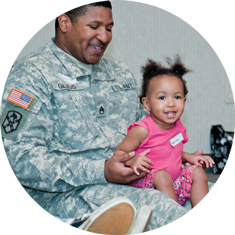 We know music transforms lives—we see it every day. And we want every family, regardless of their circumstances, to experience the fun, learning, and sense of belonging that happens when people make music together.
Read More