What Is Music Together Within Therapy®?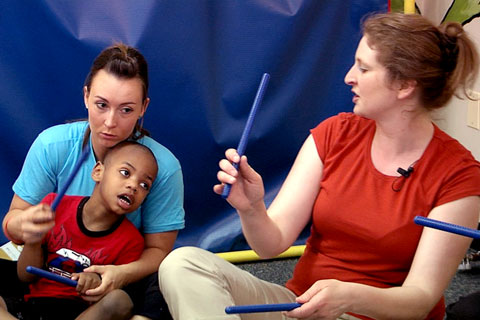 If you're a credentialed allied health professional looking for a new way to support the treatment of individuals or small groups, Music Together Within Therapy is for you. Nine beautifully crafted song collections, each with 25 songs, lend themselves to work in several different domains, including communication (both expressive and receptive), physical (both fine motor and gross motor), sensory, cognitive, and social.
As a licensee, you gain a repertoire rich in musical form and structure, yet highly adaptable. You also gain access to the Music Together program, materials, and support. We've developed customizable, supplemental materials especially for clinicians that will aid in designing therapeutic intervention and make session-planning easier. We empower you with slowed-down versions of songs, graphics, templates for communication boards, and other support materials for addressing therapeutic goals.
Music therapists can access a variety of continuing education courses approved by the Certification Board for Music Therapists, and continuing education opportunities also exist through the Illinois Early Intervention Training Program. To see the credits awarded for our Teacher Training workshop, click here.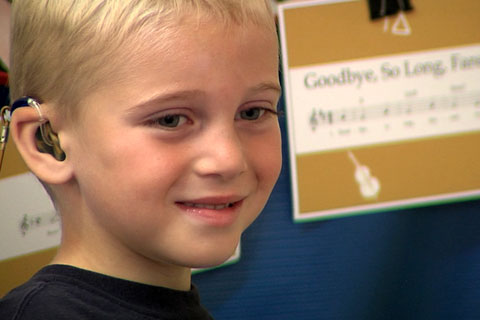 Clinician Requirements
In order to obtain a trademark license for the Music Together Within Therapy program, you must already be credentialed to practice in your particular clinical field. Providers also are required to take Music Together's three-day teacher training workshop, offered at many locations throughout the year. Pre-approved for 30 Continuing Music Therapy Education credits (P-090), it is a comprehensive introduction to the Music Together program and educational philosophy.
Ready to Take the Next Step? Find a Teacher Training Workshop near you! Questions? Contact Music Together's board-certified music therapist, Carol Ann Blank, MMT, MT-BC, to discuss the benefits of joining the MTWT community of providers.