Bringing the Music Home®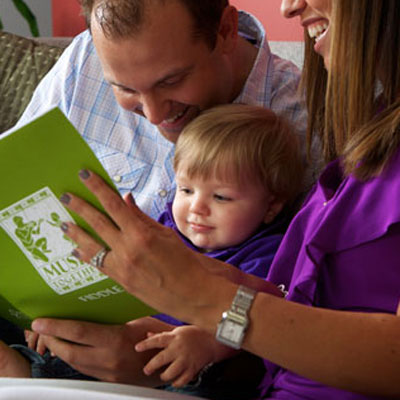 The inclusion of adults is central to the philosophy and practice of Music Together. When a school adopts the Music Together curriculum, the classroom teacher is the essential music-participation role model at school, while the parents fill that role at home. Music extends into family life as children "bring the music home" to their parents through the Music Together family materials, successfully completing the loop between music-learning at school and music experiences at home. Suddenly, the question, "What did you do in school today?" is being answered with a smile and an invitation to play along!
The family songbook and the online Family Music Zone™ are filled with suggestions for fun activities to support music-making in daily home life. Through Music Together, many adults rediscover their own pleasure in making music and develop a repertoire of activities that are fun for the whole family, all while enhancing their parenting skills and supporting their child's learning.
Music: A Powerful Tool in a Child's Development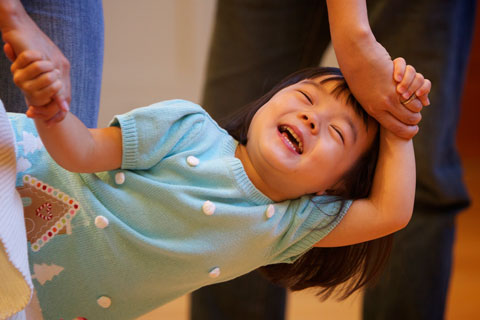 At Music Together, we have repeatedly seen that music is a powerful tool, not only in children's musical growth but also in their overall development, especially in the important domains of language, cognitive, physical, social, and emotional development, as well as approaches to learning (read more here)(PDF).
When parents engage musically with their children, they are supporting their children's growth into confident music-makers and lifelong learners. Since children learn life habits primarily from adults with whom they have a close bond, seeing these grownups actively making music helps children acquire the disposition to be music-makers themselves. Then, the natural learning cycle of play, discovery, repetition, and mastery is engaged, and they can move towards attaining the basic music competence that is their birthright, while reaping other developmental benefits along the way.
Fun Family Music Events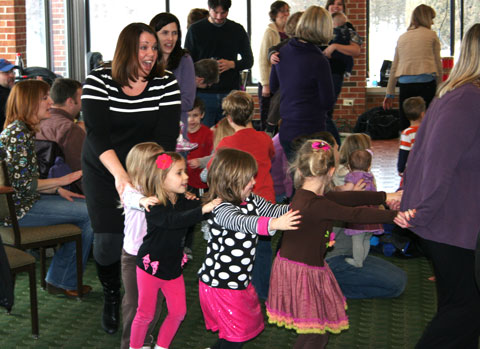 Classroom and school-wide family events are also an integral part of the Music Together curriculum, providing parents with opportunities to witness and participate in the music-making that is taking place in the classroom. Parents and caregivers enjoy rich interactions with their children and engage with their child's classroom teacher, other families, and the school community as a whole, creating an exciting and bonding community music-making experience and often engendering greater family loyalty to the school.
Services, Support, and Materials for Families
In order to facilitate music-making at home, families of children participating in Music Together classrooms receive the following services, support, and materials:
Two CDs, plus access to a digital download of the music through a family portal
Access to the online Family Music Zone, with activities and resources just for Music Together families
Illustrated family songbook with music-play activity suggestions for each song
A parent guide DVD and booklet titled "Music Together at Home"
Our quarterly family e-newsletter, with informative articles, fun song activities, and inspiring videos from Music Together families world-wide
Access to available translations of songbook activities and other support materials