Bringing Music Together to Your School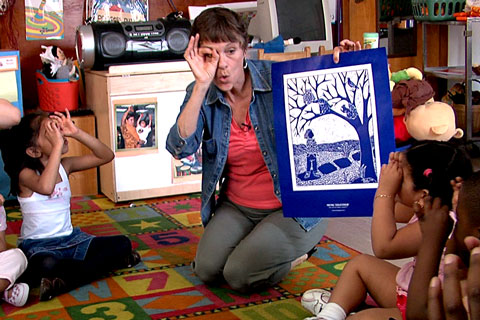 Aligning with Your School's Educational Approach
Music Together complements a variety of early childhood philosophies and curricula, including Montessori, Reggio Emilia, High/Scope, and Creative Curriculum. The Music Together curriculum aligns with standards set by the National Association for the Education of Young Children (NAEYC). It also supports Head Start Performance Standards and the National Association for Music Education (NAfME) program standards for three- and four-year-olds.
Read more about Music Together's alignment with many approaches to early childhood education. (PDF)
Take the Next Step
Include Music Together in your school's program to:
Help children learn music in developmentally appropriate ways
Support their language, cognitive, social, emotional, and physical development
Enhance the classroom experience for teachers and children
Give parents enjoyable and significant ways to interact with their children
Ready to bring the Music Together curriculum to your school? Our In-School Services Department is here to assist you. We can help you assess your needs so that you can bring the power of music to your learning community today!
Contact Us