Gifts for Preschoolers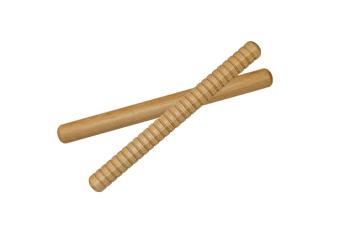 8"-long, hickory wood rhythm sticks with rounded ends for added safety. Includes one smooth and one ridged stick per pair. Age-rating 3+ years.
Learn More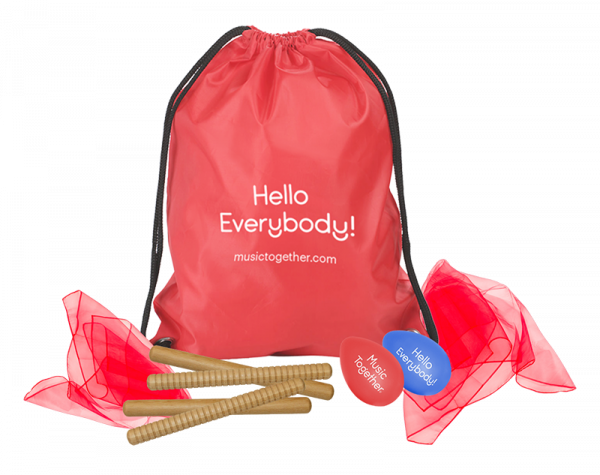 Music Together Family Instrument Set
$ 23.00 (Savings $ 6.40)
SKU K0882
Enjoy music-making with no worries about sharing instruments with others. The nylon drawstring backpack is perfect for carrying and storing your instruments. This set includes: two large egg shakers (colors will vary), two pairs of 8" wooden rhythm sticks, two 27" x 27" hemmed nylon movement scarves (colors will vary), and one cinch backpack (teal or red; depending on availability).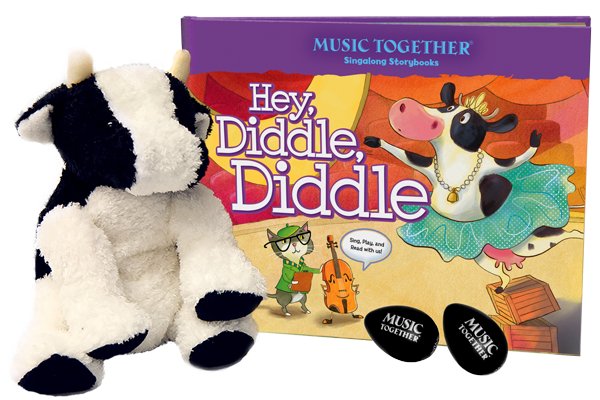 Hey, Diddle, Diddle Hardcover Gift Set
$ 27.00 set (Savings $ 9.90)
SKU K0579
Explore some adult-child dramatic play with this adorable cow, especially as you read and sing our Singalong Storybook Hey, Diddle, Diddle.
This adorable gift set for children two years and up includes: the Hey, Diddle, Diddle Singalong Storybook in hardcover, an ultra-soft 9" black-and-white Mary Meyer cow named Sweet Constance (age-rating: 0+), two large egg shakers (age-rating: 0+ years; colors vary), and a digital download of the song "Hey, Diddle, Diddle."