Rhythm Instruments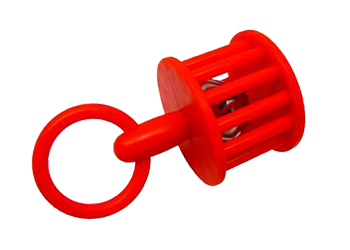 This rattle is perfect for babies because it is easy to hold, safety tested for infants, and has a nice sound. Age-rating: 0+.
Learn More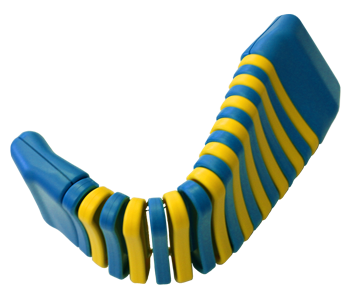 A variation on the traditional Japanese instrument called a "kokiriko." Brightly colored with easy-grip handles. Bend it like a caterpillar to make it clatter!
Caution: Children really enjoy this, but it is an instrument, not a toy, and can be broken by enthusiastic youngsters. Recommended for ages 3 and up under adult supervision.
Learn More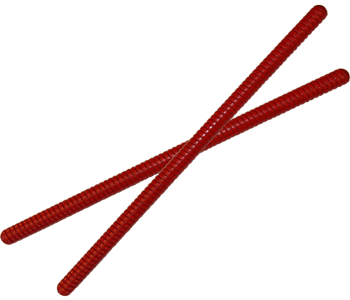 14"-long, non-toxic, wooden rhythm sticks made of durable, quality hardwoods with a red enamel finish. Includes two ribbed sticks per pair.
Learn More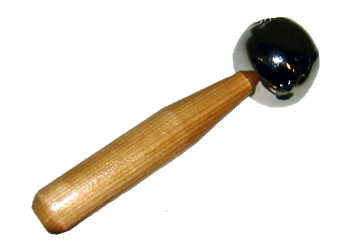 Large jingle bell sits atop a beautifully finished hardwood handle. 1½" bell made from tempered bell metal alloys. Highly polished and plated to create a clear, resonant tone.
Learn More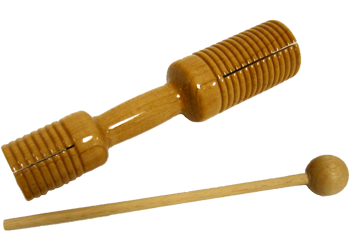 Two fluted wood heads for high and low pitches make a sound like a horse clopping. Excellent resonance. Wood mallet included.
Learn More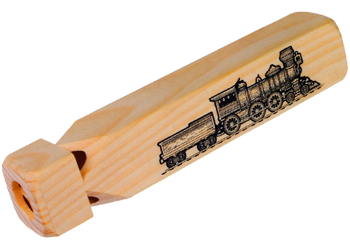 Train Whistle
$ 6.25 each
SKU P0206
4-note pine wood whistle with great train sound!
Your very own train whistle. This wooden, 4-tone pine train whistle sounds just like the real thing. Recommended for ages 2 and up.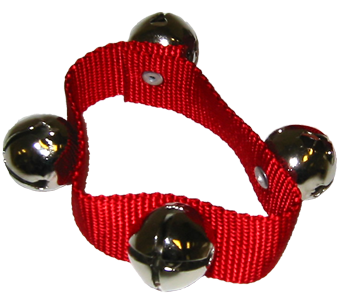 Four large nickel-plated bells securely riveted to red heavy nylon webbing.
Learn More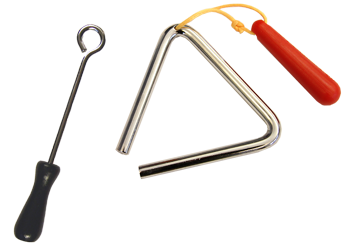 Our triangle set includes a 4" triangle with red plastic holder and black striker.
Learn More
Triangle Set - 4" triangle with striker
$ 16.00
K0208
Striker Only - no Triangle
$ 9.00
P0188
Triangle Only - no Striker
$ 18.00
P0204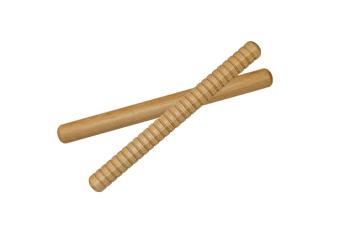 8"-long, wood rhythm sticks with rounded ends for added safety. Includes one smooth and one ridged stick per pair. Age-rating 3+ years.
Learn More