Get ready to visit Africa and learn about elephants! Watch the recording of our March 3rd webcast, Rhythm Kids Around the World: Live from Kenya. We hope you enjoy our virtual field trip to the Mpala Research Centre in Nanyuki, Kenya, featuring Mpala Executive Director Dr. Dino Martins.
Sing and Read Along:
Click to download the words to the songs
and poem you'll hear in the video.
To learn more about Mpala and to join their mailing list for updates, go to www.mpala.org. Watch the animals (elephants and more!) on the live cams at www.mpalalive.org. (The cams are live from 6:30 AM to 7:30 PM Eastern Africa Time, 7 hours ahead of Eastern Daylight Time.) If you are looking for a way to support their work in education and conservation, please visit www.mpala.org/donate.
To learn more about Rhythm Kids and Music Together, and to find a class for your child (birth through age 8), please visit the Class Locator. Classes around the world are forming now, with many centers offering online and/or in-person (often outdoors) options.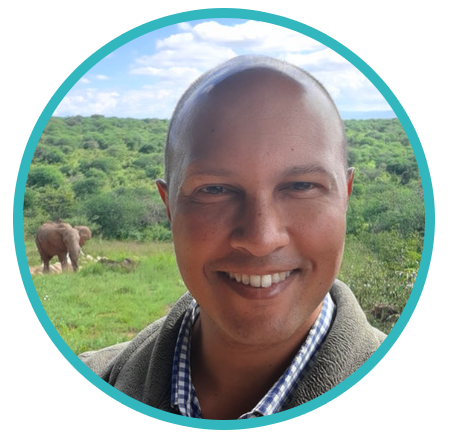 About Dr. Dino Martins:
Dr. Dino J. Martins, a Kenyan entomologist and evolutionary biologist, is currently the Executive Director of the Mpala Research Centre and a Research Scholar and Lecturer in Ecology and Evolutionary Biology at Princeton University. At Mpala, Dr. Martins leads the institution's mission of science, education, and conservation, serves as Chief Scientist, teaches and mentors students, and oversees the Insect-Plant Interactions Lab. Dr. Martins' current scientific research is focused on the evolution and ecology of interactions between species: insects and plants, vectors and hosts and parasites. His work has been featured in the Smithsonian magazine, the Guardian, TED, the BBC, as well as in National Geographic.
About Mpala Research Centre:
Mpala Research Centre was established in November 1994 at the core of the Ewaso ecosystem, a large, geographically diverse region of central Kenya, defined by the Ewaso Ng'iro River and its tributaries. The region is characterized by arid and semi-arid savannahs and woodlands, having an estimated 550 bird species and 100 mammal species, including large populations of elephants and rare species, such as the Grevy's zebra, reticulated giraffe, and African wild dog. The region is unique in that little of it is formally protected, yet wildlife abundance rivals the renowned Maasai Mara and Serengeti ecosystems. The Mpala property is located on the Laikipia Plateau and has grown to be over 48,000 acres. It is a hub for experimental and manipulative research by visiting scientists and students. Mpala provides a "living laboratory" without the restrictions of a national park, allowing scientists to manipulate the environment and conduct landscape-level, controlled experiments to explore basic science, address real-world problems, and ensure that sustainable livelihoods and economic advancement are synonymous with wildlife conservation. Learn more at www.mpala.org.