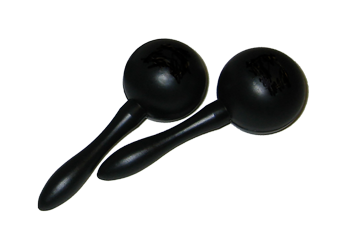 Mini-Maracas
$ 11.00 pair
SKU P0180
These 5-3/4"-long maracas have a lively, bright sound, a quick attack, and are well balanced for any hand to hold. Age-rating: 2+ years.
Made of durable black plastic providing an excellent sound. Safe, very durable, and easy-to-clean.
Caution: Do not let egg shaker get wet. To clean, wipe with a cloth that has disinfectant solution on it.