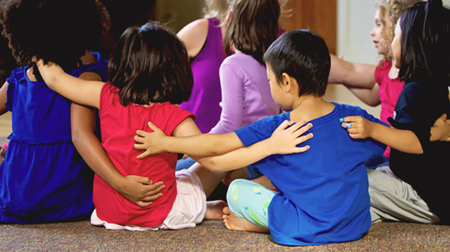 Bonjour! Ciao! Hola! Shalom!
No matter the language, the meaning remains the same: Hello!
It's a greeting that starts conversations and has the power to unite us all. Hello is a gateway to human connection.
November 21st is World Hello Day, dedicated to celebrating the importance of communication and preserving a sense of peace among people.
In a time when tensions have heightened, the Music Together community has now, more than ever, come together to create a safe haven for parents, caregivers, teachers, and children to put the stresses of daily life on the back burner and bond over our mutual, natural love of music.
We start all of our classes by uniting in a circle to sing the "Hello Song." Together, parents, caregivers, teachers, and children of all backgrounds sing, "Hello, everybody… So glad to see you!"  This is our welcome song, and it exemplifies how we feel at Music Together: That everyone is welcome, and each and every participant is celebrated for who they are as individuals.
"Hello, Everybody!" creates an inclusive environment where everyone is treated equally.
As a high-touch, face-to-face, heart-to-heart, voice-to-voice program, race, creed, ethnicity, orientation, and gender do not matter. In Music Together classes, what matters is that we are all connected through our shared love of music.
At Music Together, we are advocates for children and families. We work tirelessly to create an atmosphere in our classrooms, in communities and schools around the world, that is both welcoming and inclusive for all types of families from all walks of life. Our goal is to inspire and create a community through music to give kids the best start possible.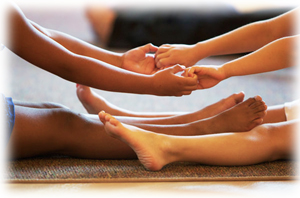 It is our wish that humanity as a whole realizes that though we follow different religions, speak different languages, have different-colored skin, and hold different political beliefs, we are all in this together.
And that is why, no matter who you are, we say:
Hello, Everybody!