In early 2020, Washington, DC, dad Greg Woodward began taking care of his five- and two-year-old sons full-time . . . and when the pandemic kept them at home, the Woodward family started taking their Music Together classes online. Around this past Thanksgiving, Greg published this post on his new blog about pandemic parenting, Dropping Some Knowledge, sharing the impact the program had on their lives, along with his belief that every family should have access to what he calls the "ultimate early childhood music class." (Thank you, Greg!) We had a chance to hear a little more from Greg.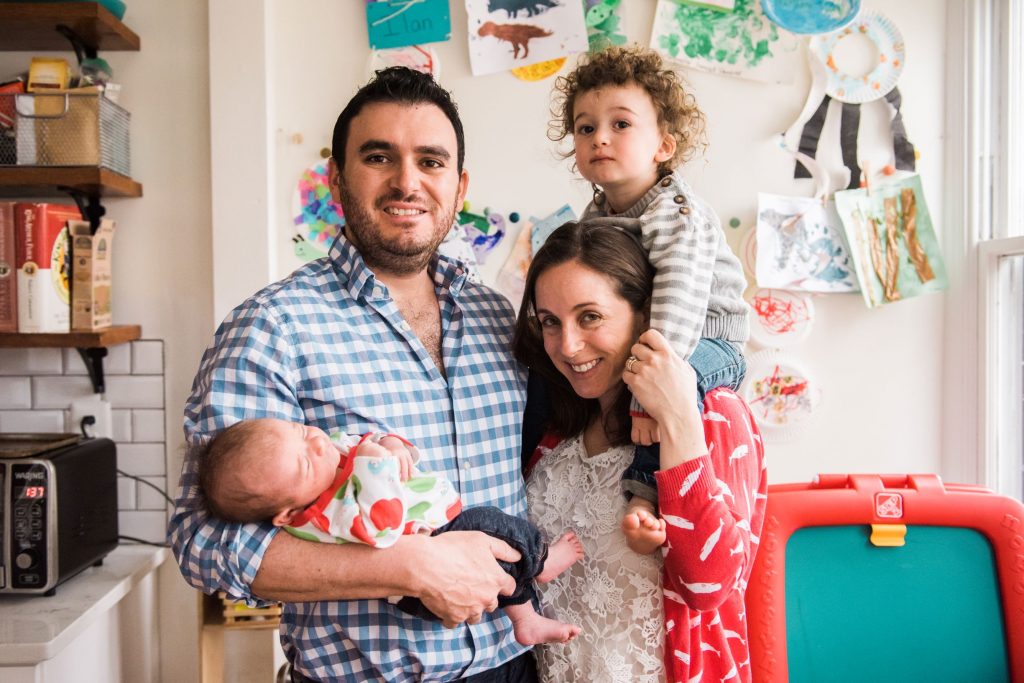 Question (Q): What's your family like?
Greg Woodward, Music Together parent and blogger (GW): I have two kids, a five and-a-half year old, Ilan, who's in kindergarten, and Mateo, who's two years and ten months old. We live in DC, and we stumbled into Music Together a few years ago when looking for things to do when Mateo was an infant. Unfortunately, we didn't take classes for our older son. I really wish we had, because as soon as we started doing it with Mateo, we found out how awesome it was.
Q: So, you've taken classes in person AND online. How was that?
GW: We did classes in person with Mateo, from when he was about 6 months until he was 2 (March 2020). I loved taking him there in person. It's so powerful. But, when we switched to online, I was struck by how good it was online, too!
Q: What did you think was working about Music Together Online?
GW: A couple things. First of all, the continuity of the classes really helped. The same class format, the same teachers, the same kids and their grownups, the same music. Everything shut down here in March, and it was a breath of fresh air to have these amazing little classes to look forward to. The instructors all did Facebook Live broadcasts every day, too, and my little one AND my big one loved those. They started to like and ask for instructors they hadn't even met in person!
There's a polish to Music Together; it just feels like there was something battle-tested about it. Even within this one center in DC, there is such consistency. Most of my professional life, I've worked in schools, as a leader and a teacher, so I know that it is hard to accomplish that level of consistency in teaching. You can tell there is a great curriculum behind Music Together. The research and training really comes through.
Q: What's your favorite way to make music as a family?
GW: Music Together has been the main thing. I've made some attempts to play the guitar, and I recently took out my old clarinet and started messing around with it. I'm not super musical, but I like playing with music with the kids. We definitely play the Music Together soundtrack. They're both into it. They both request certain songs. MY favorite is about the happy puppy dog!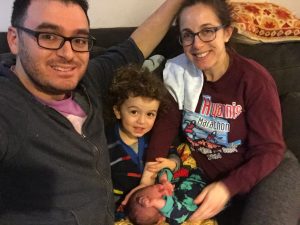 Q: So, the Music Together songs are on repeat at your house. What do you like about them?
GW: You can definitely tell that there's also music theory going on in the background; something about the complexity of the music comes through. The selection of songs feels so much more nuanced and complex, and so much more engaging to kids, than the music you hear from just searching for "kids' music" on Spotify. What you get there is so one-tone, and all the voices sound the same. Even the vocalists on the Music Together CDs have their own personalities! I love that all of the classics are there, too, from familiar ones like "When the Saints Go Marching In," to some I never knew before. And I think it's great that Music Together includes songs in different languages, like Spanish and Chinese last semester, in meaningful ways.
Q: Tell us a little about your blog. (Thanks for the shout-out!)
GW: For the past 15 years, I've worked as a teacher and principal, but during the pandemic, I have been primarily taking care of my children. While doing that, I decided I would write about my experiences in an attempt to be helpful to other parents. I share things I think are cool, and try to bring in some light research. Check it out at www.droppingsomeknowledge.com.
Q: Anything else you'd like to share?
GW: I often think about what we can do educationally for kids, now and after the pandemic. Even just cursorily seeing some of the research in terms of equity and the impact of music on child development, I think Music Together should be promulgated even more. With the research, training, and consistency built in, I would love to see Music Together classes subsidized by the government so all kids can access it!