When their son Daniel was a baby, Yolanda and Arturo Silva, of Princeton, NJ, came across Music Together while looking for educational activities to do as a family—and they have been singing, dancing, and jamming in class for more than twelve semesters! Daniel's now four-and-a-half, and to celebrate completing his first song collection cycle, he gathered all his songbooks and recreated the illustration in the back of the book. (How adorable is he?!)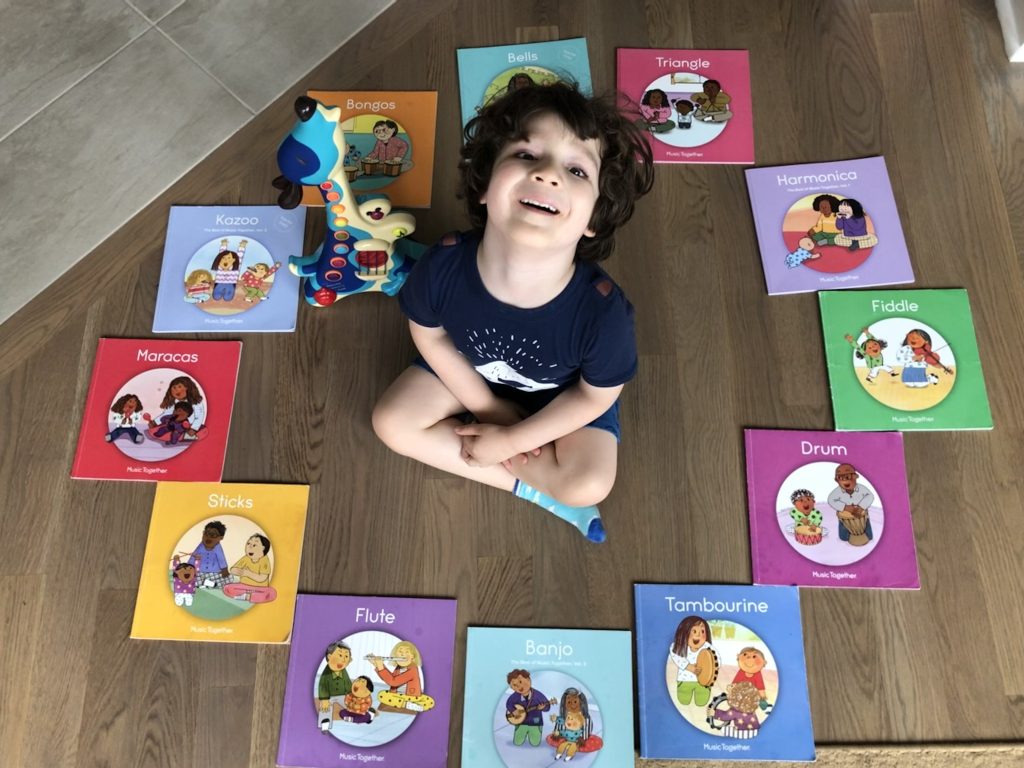 Yolanda says, "The first class each semester, he is always so excited to get a new songbook; he can't get enough of them. He knows which songs are in which book, and he takes out multiple books and chooses the songs he wants to listen to."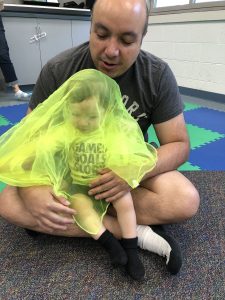 Music has become a big part of family life. Yolanda, Arturo, and Daniel sing all the time at home (his current favorite is "I've Got the Rhythm in My Head"!). Daniel loves making up his own dances, and his dad says that music has been a good thing for him, and that it has given him a place to channel his boundless energy.
Like many of us, the past few years have been full of transitions for the family. In spring 2020, they enrolled in a Music Together Online class, and Yolanda says, "The first class was emotional. It was a great opportunity to get a sense of normalcy!" As soon as outdoor classes were available, they jumped at the chance to bring that back to their normal routine, too.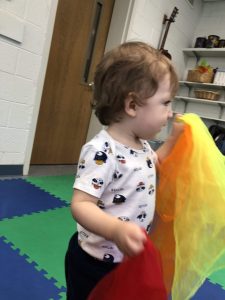 The family of three always attend Music Together as a family. In fact, even as Daniel enrolled in a Rhythm Kids class, the family continues their mixed-age classes on Saturdays. "We really enjoy making music as a family," says Arturo. "Watching Daniel transition in class from just laying there to walking around and dancing, and now singing along and leading verses has been incredible. Knowing that Daniel is learning so much and that he enjoys music so much is huge!"
Congratulations to Daniel and family on singing, dancing, and jamming through the Music Together songs for four years, and thank you for being part of our musical community!