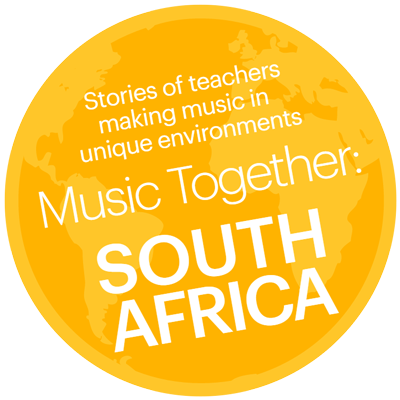 Music Together Around the World
This past June, Linda Brasaemle, a Music Together Teacher Trainer from Minneapolis, MN, had the opportunity to go to South Africa to work with high-risk communities outside of Durban.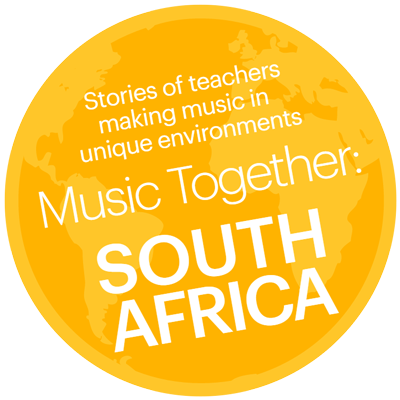 Sanbon Ninjani
(Zulu for "Hello Everybody")
Linda, along with her daughter and two friends, volunteered with an organization called HOPE Worldwide South Africa, and took donated funds, classroom materials, and supplies to several Early Childhood Development Centers in the region. Music Together Worldwide also lent a hand, so Linda was accompanied by a suitcase full of egg shakers!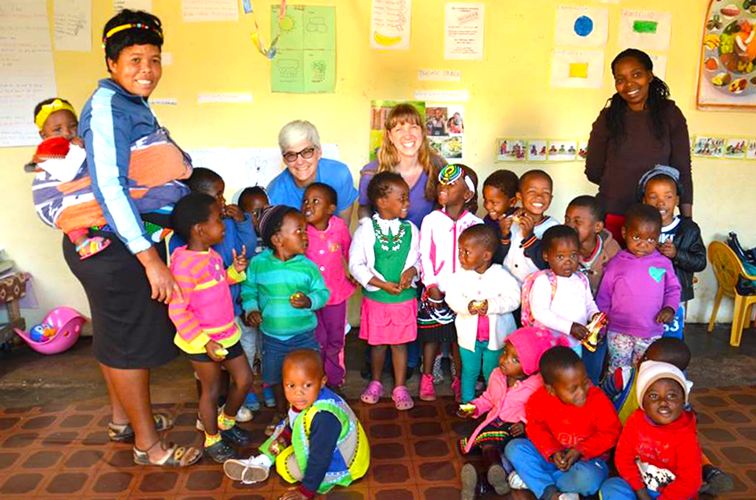 During her time in the region, Linda and crew visited five schools, held workshops for the teachers, and even painted an outhouse and planted a garden. In between all the hard work, Linda found whatever chance she could get to sing and play with the children. Linda shared that "the children participated in the song activities I led with enthusiasm and joy, even though they spoke little English. It was a glowing example of the power of music and play."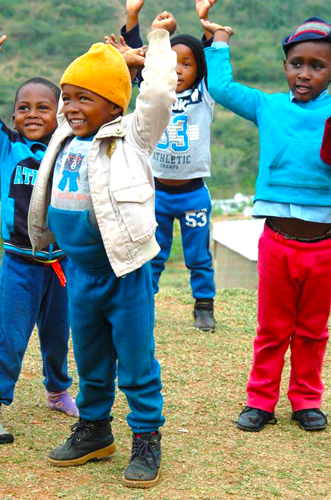 From following her around as she went "Ridin' in the Car" to stretching high and low with her nimble friend "Jack," the children jumped right in. And then Linda took out the egg shakers. . . "Children are fascinated with this simple instrument," says Linda. "But imagine putting them into the hands of children whose playthings are often empty bottles and yogurt cups and found sticks."
Linda hopes that she, her daughter, and friends were able to make a lasting difference for the children in those schools. They provided support for the teachers and educational toys for their classrooms — and made their world a little better by making it more musical.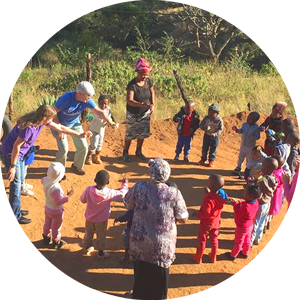 This fall, Linda is back in the classroom in Minnesota, making it a better place, too.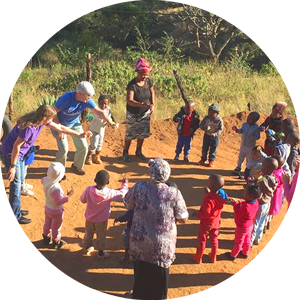 ---
A Music Together Teacher Trainer, Linda Brasaemle holds a B.A. in Fitness and several related certifications, and spent 15 years working for the YMCA. Linda played in bands, orchestras, and jazz groups throughout her high school and college years and discovered the joy of singing when she began participating in vocal ensembles and singing at church. Most recently she has been seen playing the bass guitar in a jazz brass band in the Twin Cities, where she also teaches Music Together classes.