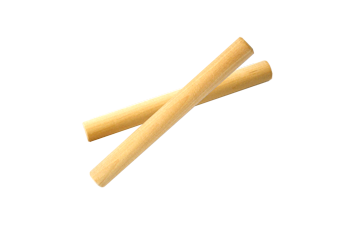 6" Lummi Sticks
$ 1.50 pair
SKU P0194
6"-long, smooth-sided, natural wood rhythm sticks with a great sound!
Lummi Sticks are enjoyed by children of all ages and make a terrific group activity. Made of sanded, child-friendly, natural wood; each pair is the same length, thickness, and smoothness. Lummi sticks create a full resonant sound that does not overwhelm.

Recommended for ages 2 and up.