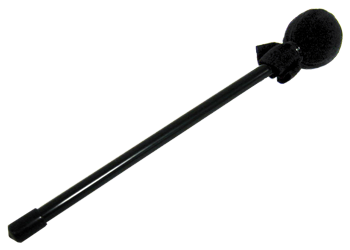 Cloth Head Mallet
$ 5.75 each
SKU P0187
10" mallet has a wood shaft and a large, soft cloth head for use with almost any drum.
The wood handle and fleece-covered head increases responsiveness and ensures a musical response from any drum. Easy-to-clean material.
Caution: Children who are teething or prone to putting objects in their mouths should be given a baby-safe option, such as a large egg shaker, in lieu of these mallets. All young children should be closely supervised when using this mallet.