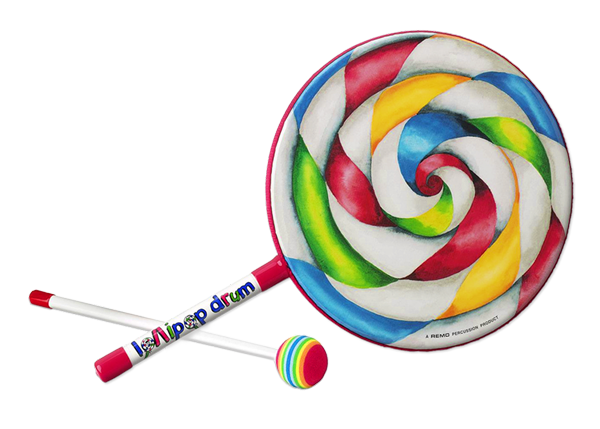 Lollipop Drum
$ 16.65 each (Savings $ 1.85)
SKU P0172
A brightly colored 10" hand drum on a stick with huge appeal for children. Small handle and light weight make it easy to play even for small children.
Lollipop drums are easy to play. The small handle makes it easy to hold in little hands and it produces a rich, deep sound. 1" x 10". Includes beater. Safe, very durable, and easy-to-clean.

Recommended for ages 3 and up.