Bands (for movement)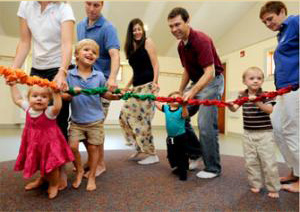 Stretchy bands are fun to use for group movement and play for all ages and abilities. Large and extra-large stretchy bands are great for classroom activities.
Learn More
Large Stretchy Band - 6 yards
(6 yards, 8-11 adults/16-20 children)
$ 77.50
P0390
X-large Stretchy Band - 8 yards
(8 yards, 11-14 adults/ 22-30 children)
$ 96.00
P0391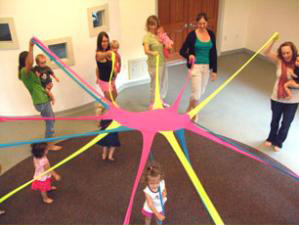 This fun, interactive tool promotes individuality and group cohesion for all ages and abilities. The 16-leg Octaband stimulates self-expression, spontaneity, and awareness of others. The wide-looped handles allow those with limited grasping ability to participate .
Click Learn More to watch a video demonstration of the Octaband in action!
Learn More