Discover Music Together®
Learn more about our early childhood music program
with this free introductory webinar
Next Webinar: TBA
In this 30-minute webinar, you'll discover how Music Together is inspiring families and teachers all around the world to be musical every day. You'll learn how you can get involved and establish a musical community of families in your area, earn income, and use your gifts to benefit others. The webinar is led by a Music Together teacher and Teacher Trainer, who operates her own Music Together locations serving Santa Fe, NM families. Come with your questions!
Learn about the Music Together history and philosophy.
Learn about why music experiences in early childhood are important-and how children learn musically.
See an overview of our developmentally appropriate, research-based curriculum.
Review the process for how you can bring Music Together to families with young children in your community.
Learn what you can expect from a Music Together Teacher Training.
Please contact us to request a date and time that works for you, or to speak to a representative.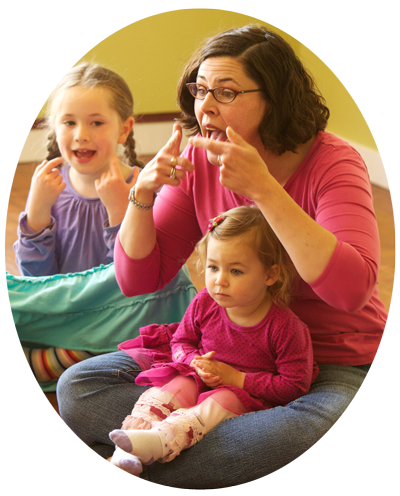 Music Together has been introducing the joy of music-making to families since 1987. Over the past two decades, millions of parents, children, caregivers, and teachers have come to love our award-winning music and innovative, research-based curriculum. Today, our classes for babies, toddlers, preschoolers, and kindergarteners can be found in more than 2500 communities around the world.
Join us for an introductory webinar, offered monthly, to find out how our educational and business support has helped thousands of music lovers, parents, and educators find a path to meaningful work as Music Together business owners and teachers. Learn how you can open up the world of music to young children in your area.
Why do parents love Music Together?
From babyhood through the early elementary years, Music Together nurtures each child's natural musicality. In family classes, grownups learn together with their children and then re-create the fun at home. Our curriculum for schools is deeply integrated into the classroom experience all day long and then continues at home. This is just what young children need to develop a love of music. Plus, with Music Together, parents not only learn to recognize and support developing music behaviors-they also have the chance to meet and connect with other new moms and dads. Grownups learn new ways to soothe, encourage, communicate, and play with their children-all while building bonds that will last a lifetime.
Who are Music Together teachers?
Our teachers range from those who have substantial backgrounds in music or education to parents who have only recently rediscovered their playfulness and natural musicality. Anyone with an engaging presence and a love of children, who can sing in tune, move to the beat, and lead participatory activities with confidence, has the potential to be a successful Music Together teacher. Here are a few of their stories:
Read more interviews with Music Together center directors.
Do I need to have experience running a business?
No formal business experience or training, or large start-up investment is necessary for you to be successful in offering Music Together. With the guidance of the professional Music Together staff and our extensive resources, you will be able to easily launch and maintain your Music Together business, even if you don't think of yourself as an "entrepreneur."
Learn more:
Questions?